What is veganism?
Veganism has been in practice for ages. But in the last decades, it has gone mainstream making it a topic everyone is aware of. Veganism is the practice of abstaining from the consumption of animal products; notably in the diet, as well as a philosophy that rejects the status of animals as commodities. A vegan is an individual who follows the veganism diet or philosophy. Distinctions may be made between several categories of veganism. On paper, veganism might seem complicated. But there are various easy vegan recipes that make practicing it so much easier.
Veganism tries to exclude animal cruelty exploitation as much as possible. It's not only "not eating meat". Vegans don't consume dairy, eggs, or any other products that originate from animals, for instance, leather. The reasons to go vegan from person to person. Might be for morality, might be for health reasons, or for the environment; above all the philosophy remains the same.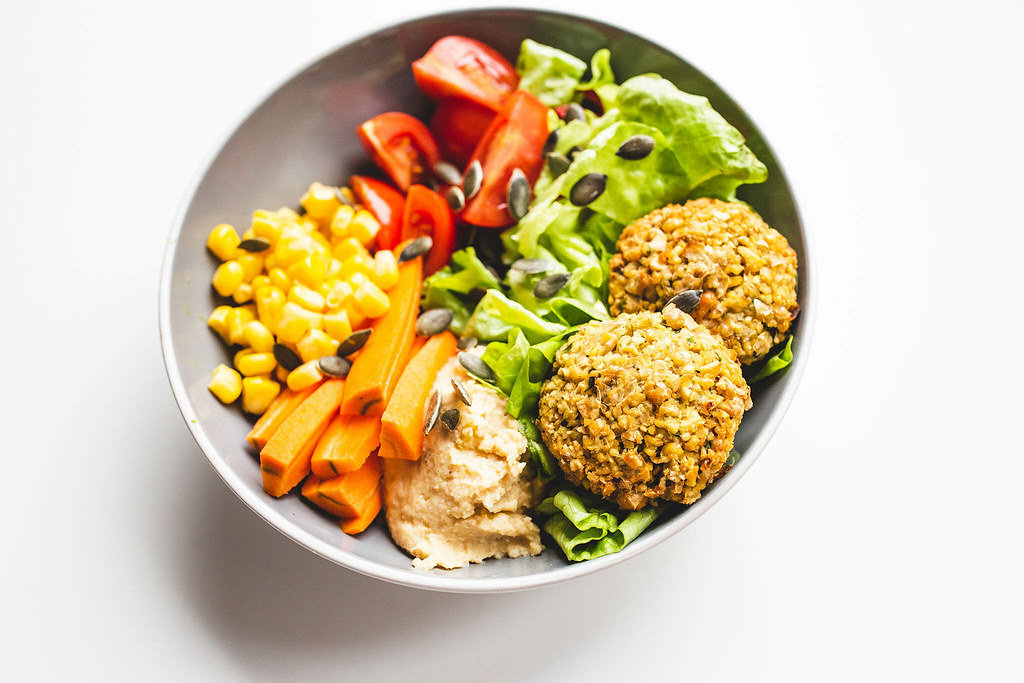 Veganism doesn't have to be just eating greens. It can be fun if you know just how to do it right. Now below are some of the easy vegan recipes that will make your vegan journey easier.
1. Easy Vegan Recipes : Lentil Bolognese
This recipe is a very good replacement for other "meaty" flavors. It is full of flavors and is really budget-friendly so it is one of the most sought of easy vegan recipes. In addition to that, it is really wholesome and healthy.
Ingredients
Tomato paste
Balasmic Vineger
Walnuts
Onions
Pasta
Garlic
Salt and pepper
Oregano and Thyme
Recipe
First, soak your red lentils in water for at least 30 minutes, then drain.
Meanwhile, dice the onions and mince the garlic.
Cook the onions in olive oil in a deep saute pan until a fond starts to appear.
Then start deglazing the pan with a few splashes of water.
Cook for a total of 9-10 minutes, continuing to deglaze as needed, until the onions are deeply golden brown.
Add the garlic, dried oregano and thyme, and salt/pepper. After that, Cook for 60-90 seconds, stirring frequently.
Add in the tube of tomato paste.
Stir the tomato paste into the onions for a few minutes, until darker in color (brick red).
Add in the vegetable broth, soaked red lentils, and finely chopped walnuts.
Cook the lentil mixture at a rapid simmer for 20 minutes.
Cook the bolognese sauce for 15 to 20 minutes until the lentils are tender. The sauce should be really thick by this point.
Stir in the balsamic vinegar and season to taste with salt and pepper.
And then, Cook the pasta of your choice and use the sauce.
Finally, Serve.
2. Easy Vegan Recipes : Veg Biryani
Biryani is a popular dish in South Asia and the Middle East. In the original recipe, Chicken or mutton is used. But even if you are a vegan, you can use this easy vegan recipe to enjoy this flavourful dish. Biryani is spiced rice with a lot of vegetables. It is very easy to make and is perfect for an amazing vegan lunch or dinner. You can alter the vegetables and use whatever you have on your fridge.
Ingredients
Rice
Chopped Tomatoes
Onions and minced garlic
Dried red chillies
Cinnomon
Salt
Chopped Cilantro
Potatoes
Cauliflowers
Green beans
Vegetable oil
Cumin and Corriander
Peppercorns
Recipe
Step 1
In a food processor, combine tomatoes, onions, garlic, peppercorns, dried peppers, ginger, cloves, cinnamon, and salt. Then, transfer to a bowl after grinding to a fine paste.
Step 2
Fill a bowl halfway with water and add the rice. Allow 15 minutes for soaking. In a saucepan, bring 2 cups water to a boil, then add the drained rice and 1 pinch of salt. Cook for about 10 minutes, or until the rice begins to soften but remains firm to the bite. Drain and place in a mixing bowl. And toss in the fried onions, cilantro, and season with salt and pepper to taste.
Step 3
In a saucepan, bring 1 cup water and 1 pinch of salt to a boil. Combine the potatoes, cauliflower, green beans, and peas in a large mixing bowl. Cook for 3 to 5 minutes, or until the vegetables are just starting to become soft. After that, Drain.
Step 4
In a medium-sized skillet, heat the oil. Fry for 1 minute with 1 tablespoon of the mixed masala paste. Firstly, Stir in the partly cooked vegetables and 1 pinch of salt. After that Combine cumin, coriander, and 1/2 teaspoon masala paste in a small bowl. Add a splash of water and stir well. 5 minutes in the oven. Finally, Cover and cook for another 3 minutes, or until vegetables are tender.
Step 5
At last, Spread partially cooked rice over the veggies in the pan evenly and loosely; leaving small spaces for steam to escape. Cook, covered, for about 10 minutes, or until rice is soft. And finally, serve.
3. Easy Vegan Recipes : Vegan Spring Rolls
Spring rolls are usually very good for light vegan snacks or as vegan appetizers. They are tasty and healthy. And in addition to that, they are easy to make. Similarly, You can eyeball the ingredients and use whatever vegetable you prefer. So, Here is an easy vegan recipe for this tasty and light snack.
Ingredients
Rice Paper Wrappers
Soy Sauce or Tamari
Rice Vinegar
Lettuce Leaves
Sliced bell peppers
Thinly sliced Cucumbers
Pelled and Julliened Carrots
Sliced Red Cabbage
Mint and Basil Leaves
Sauce of your Choice
Recipe
Step 1
Firstly, Warm the water in a shallow, broad dish. Wet the cutting board's surface lightly. Also, Arrange the vegetables on plates or bowls adjacent to your work area. After that, Prepare a large plate to place your finished spring rolls on top of.
Step 2
Dip a rice paper wrapper into the basin of water and circle it around, moistening the entire surface. Place the rice paper on the damp board and smooth it out. On top of the rice paper, place a lettuce leaf. Then, about 1/2 to 1 inch from the bottom of the wrapper, place the veggies, mint, and basil on top.
Step 3
Begin rolling everything towards the middle of the wrapper from the bottom. In the same way, Finish wrapping up the spring roll by folding the left and right sides of the wrapper towards the center. After that, Place the spring roll on your spare plate and continue with the rest of the spring rolls.
Step 4
Finally, Serve the spring rolls with your favorite sauce. Also, It's preferable to eat the veggie spring rolls on the same day that they're made.
If you want to read more food articles, Click here.
Want to know more easy vegan recipes? Click here.